Make Floral Necklaces using Polymer Clay - Online Course
Learn the "Applique Technique" in Polymer Clay by Making 5 Floral Designs.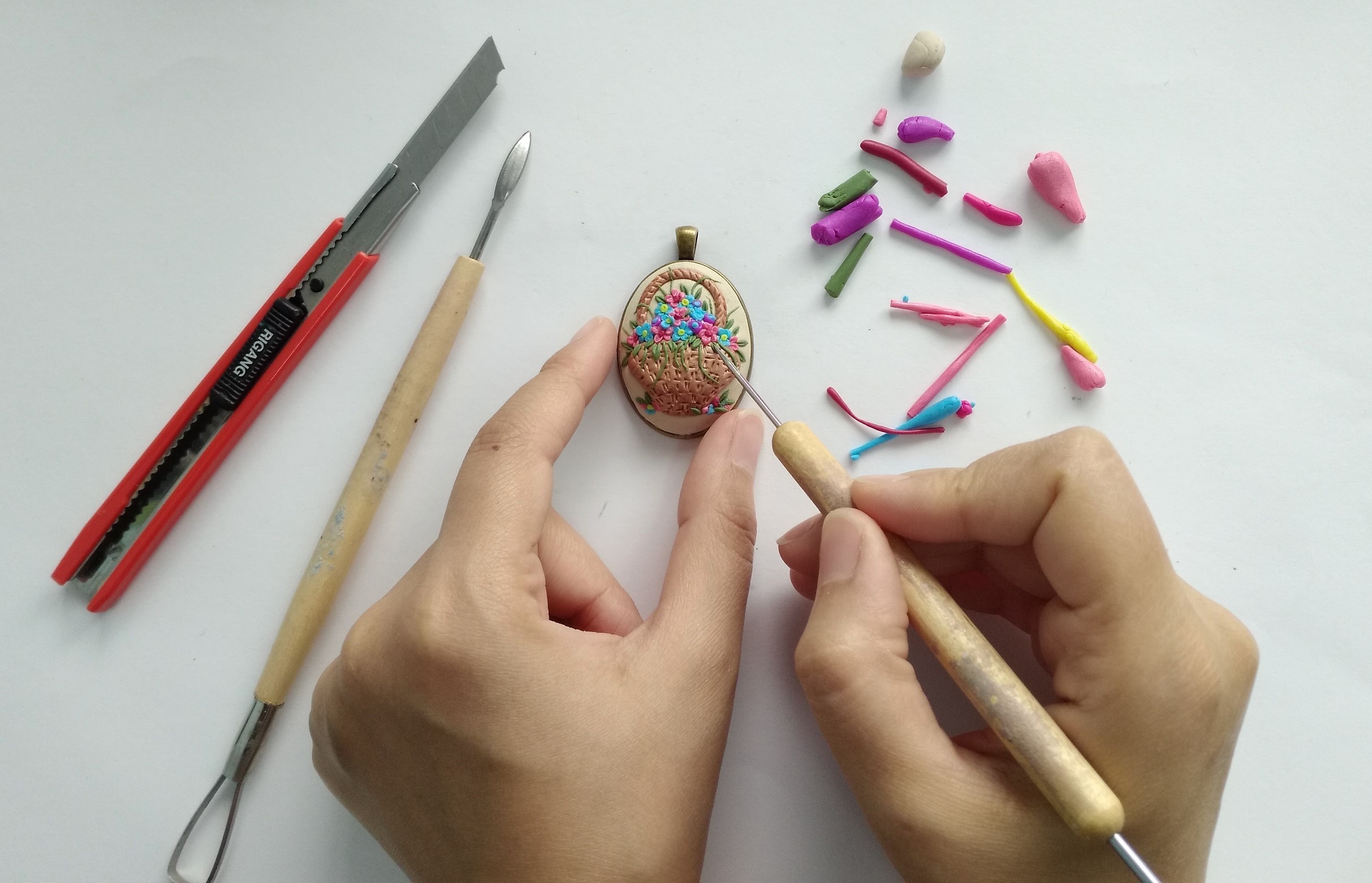 You'll be able to make necklaces and pendants with detailed and realistic flowers; what is called the "applique technique" in polymer clay.
For beginners, you'll gain the basic knowledge about polymer clay first. That includes but not limited to; general properties about polymer clay, conditioning the clay, baking it, storage and safety issues.
By applying this course's tutorials, you'll gain the skill of modeling and shaping using polymer clay so you'll be able to make things other than the floral designs shown in the course.

In this course,
You'll learn how to make floral jewelry using what is called the "Applique Technique" in polymer clay. You'll learn how to make necklaces with realistic and stunning flowers and unique designs. You'll also learn when and how to apply acrylic paints and soft pastel powder to polymer clay, and how to protect the delicate parts of your design against breakage.
By the end of the course, you'll be able to apply what you've learned to make your own designs that could be either floral or not, as you would've gained the skill of modeling and shaping using polymer clay. So many other things will be easy for you.
And don't worry if you've never touched polymer clay before because this course will give you fundamental knowledge about polymer clay, how to condition it, how to bake it, and much more about its properties. Moreover, I've taken into consideration that you wouldn't have enough tools as a beginner, so I made some tutorials with the use of objects that would be accessible such as an empty pen.
And of course, if you've worked with polymer clay before and you'd like to learn about the "Applique Technique" and to get some useful working tips and precautions, then this course is absolutely for you.
The course is structured to give you:
Basic knowledge about polymer clay.
Materials and tools.
General knowledge about polymer clay properties.
Conditioning polymer clay.
Baking polymer clay.
How to glue polymer clay to metal bezel pendants.

Step-by-step tutorials for five designs:
Roses Necklace.
Sunflowers Necklace.
Cottage Window Necklace.
Multiple flowers Necklace.
Basket of flowers Necklace.
The videos of the course were shot with high quality to show you the small details from different perspectives. And so you can play them on your pc, tablet, or mobile with a clear image.

I'm the founder and designer of Selsal handmade gifts and I'll be your instructor here through a group of online courses in drawing and polymer clay. 
I've been playing with polymer clay since 2013. And for as long as I can remember, I've had a great passion for art and drawing. My love for sharing what I've learned has encouraged me to start Selsal School so that I can share my knowledge through various online courses in drawing and polymer clay. 
Through all my courses, I start by teaching you the basics then I show you, through a step-by-step approach, how I make my designs in polymer clay and my drawings in ink markers. Through these courses, you'll have my experience and all I've learned, and that will save you much time and effort. Plus, you'll have me answering all your inquiries. 
Join me now at Selsal School! And if you need to ask about anything just contact me at ([email protected]).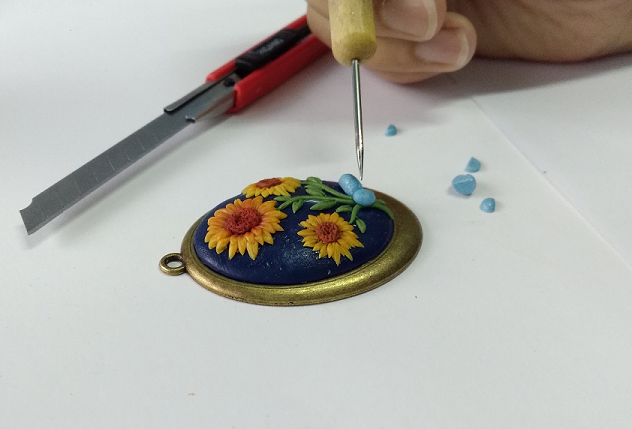 Diane
"Here in this course the instructor has experience and shows in steps how to make your own jewelry pieces. I would love to see a part 2 to this course or any other polymer clay techniques that Maha Atef has. The quality and amount of material presented is top notch. Many thanks to the instructor!"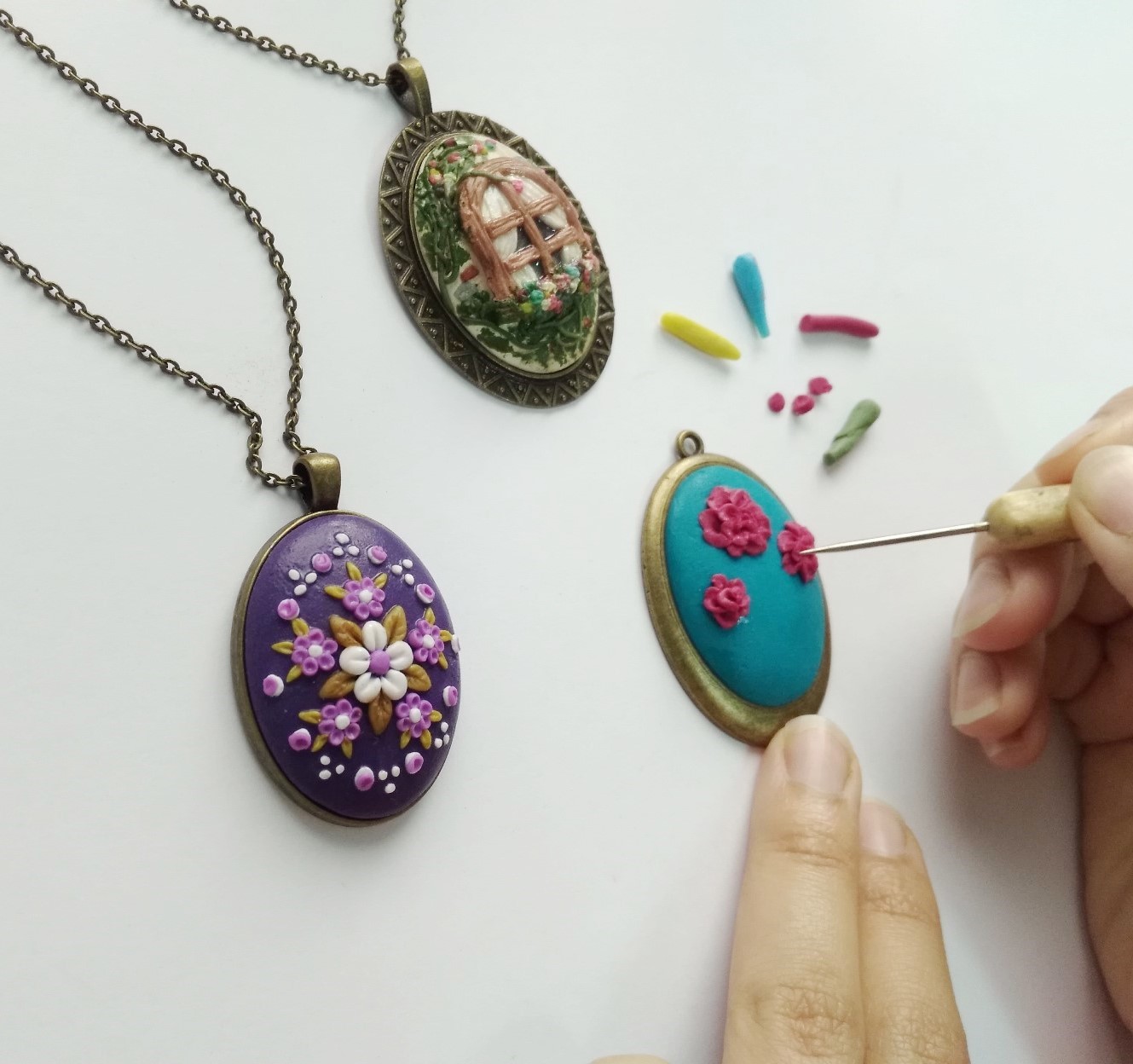 Hebatallah
"So interesting!! very detailed and suits me as a beginner..."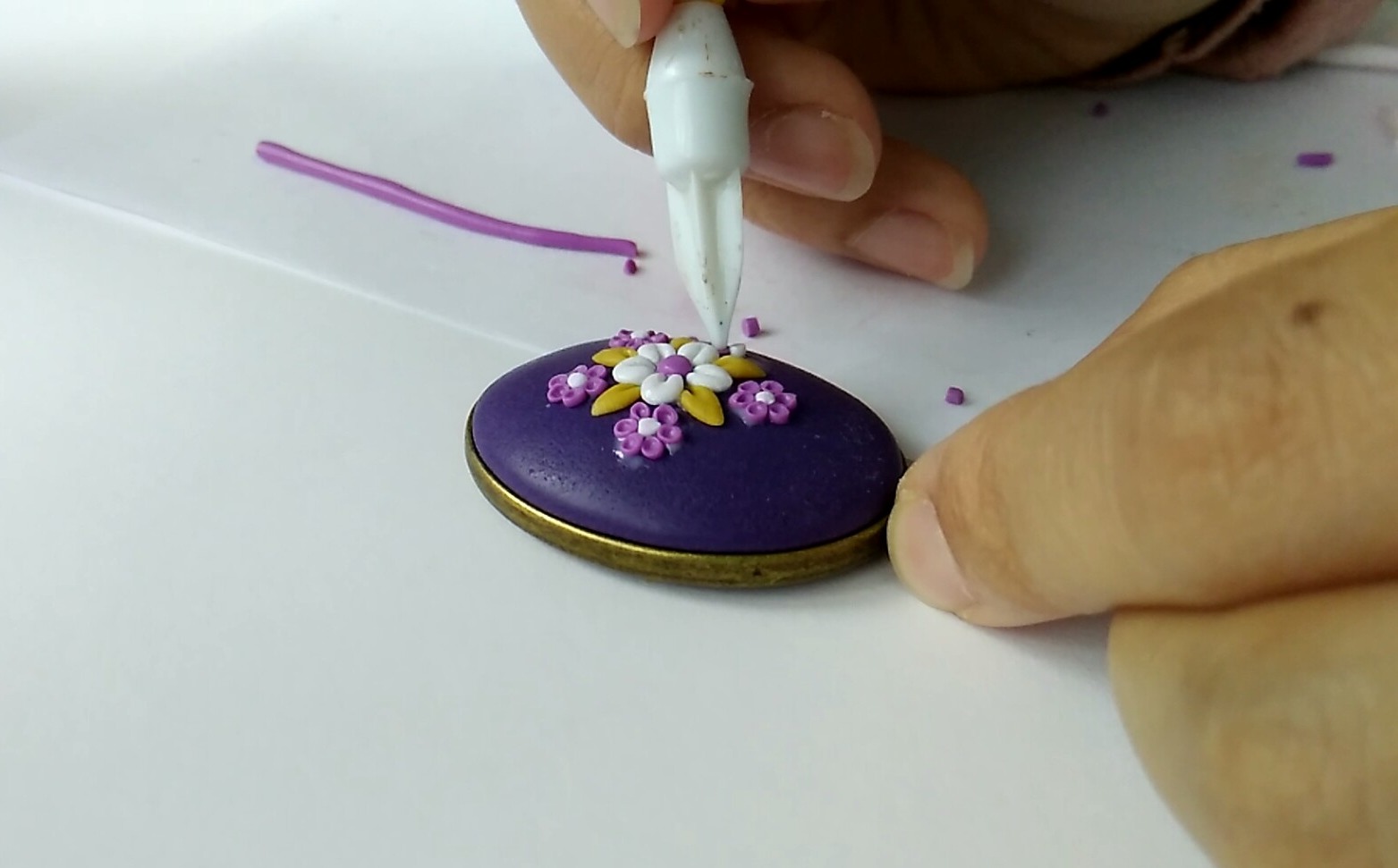 Elitsa
"I loved this course, because the lessons were very simply explained and also very very detailed. I am very glad I found it and participated. I learned a lot."


Check your inbox to confirm your subscription