Ink Markers: Food Drawing and Illustration -
Online Course
The ultimate alcohol-based ink markers course.
Start from sketching to realistic illustration.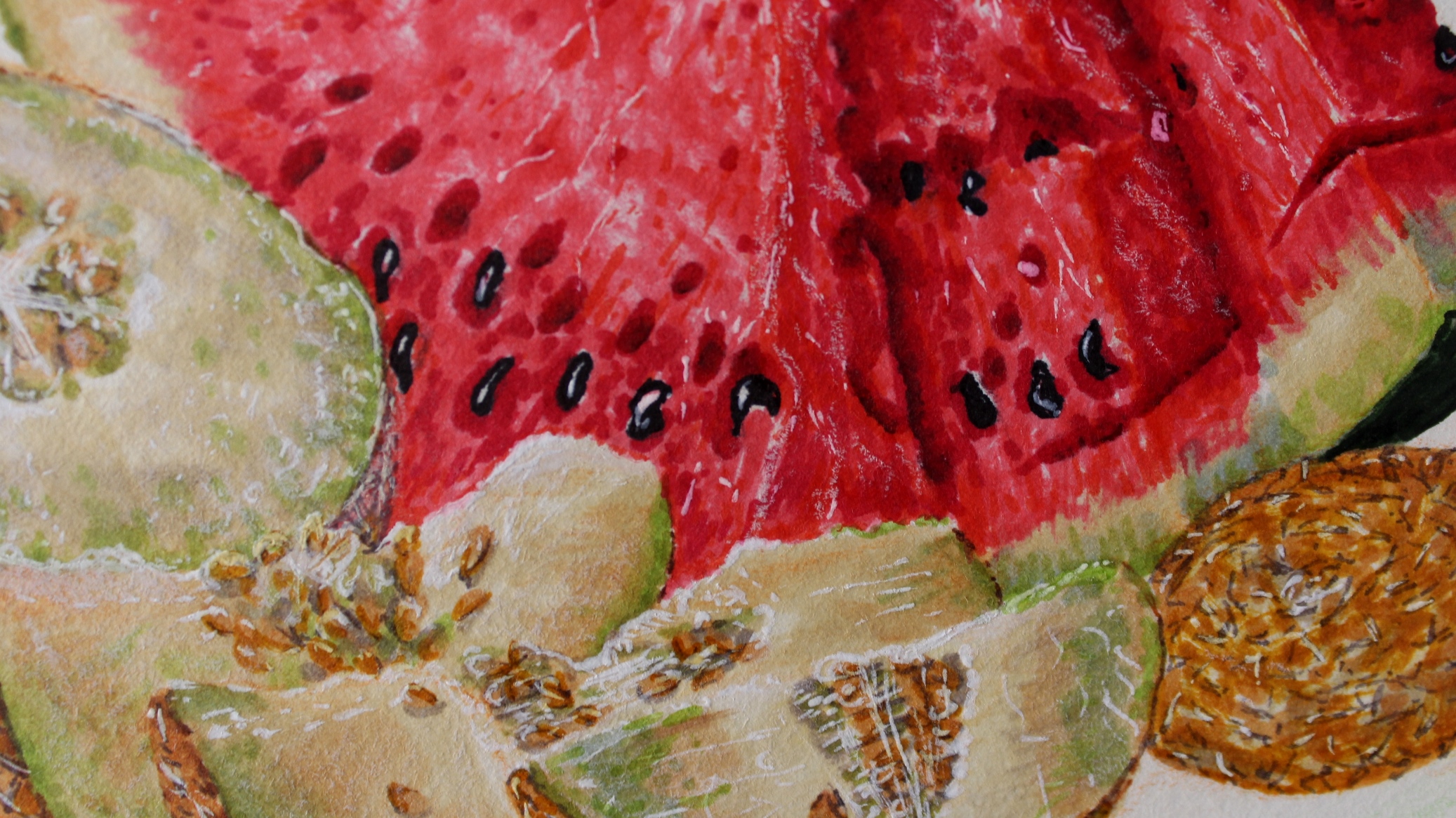 How to draw realistic food using ink markers.
Basic techniques and tips for drawing and coloring with ink markers.
How to show light and shade with ink markers.
How to make color gradation with ink markers.
How to create textures with ink markers.
Choosing paper type.
Correcting your drawing mistakes or hiding them.

In this course,
In this course, you will learn how to draw and color food in a realistic style using what are called alcohol-based ink markers.
I'll start by teaching you markers' basic coloring techniques (color blending and gradation and texture creation). Then I'll apply these techniques through a number of food drawing tutorials. And through each tutorial, you'll learn how to use the markers to create textures, show light and shade, and make a realistic drawing that everyone would like to eat!
I'll take you on a step-by-step journey starting from sketching to adding the final touches to each drawing. And every now and then, I'll add a new tutorial to the course, so you'll not just learn the available tutorials, but you'll also have the upcoming ones.
Currently available tutorials;
Realistic drawing of a strawberry tart.
Realistic drawing of cantaloupe and watermelon.
Realistic drawing of donuts.
So, Why ink markers?!
Well, simply because they enable you to make amazingly realistic illustrations that would love to eat!
Besides their living bright colors, ink markers are so enjoyable in drawing and expressing color gradation and textures.
Not to mention that you can carry them with you whenever you're, so you can draw your food anywhere.
Ink markers are available in the market under several brand names, for example, Copic markers, Touch markers, Prismacolor markers, etc. In my course, I use two different brands alternately (Touch markers and Sign me Markers). Although different marker brands vary in quality, you can apply the same coloring techniques taught in the course using any brand. So feel free to get any brand you want according to your preference and budget.
This course will teach you how to color using ink markers through food illustration, although you might use the techniques taught in the course in fields other than that. So the aim of the course is to increase your appetite for marker sketching in general, and who knows, maybe for food too.
Hope you'll enjoy the course and Bon appetite!
Hi, I'm Maha!
I'm the founder and designer of Selsal handmade gifts and I'll be your instructor here through a group of online courses in drawing and polymer clay. 
I've been playing with polymer clay since 2013. And for as long as I can remember, I've had a great passion for art and drawing. My love for sharing what I've learned has encouraged me to start Selsal School so that I can share my knowledge through various online courses in drawing and polymer clay. 
Through all my courses, I start by teaching you the basics then I show you, through a step-by-step approach, how I make my designs in polymer clay and my drawings in ink markers. Through these courses, you'll have my experience and all I've learned, and that will save you much time and effort. Plus, you'll have me answering all your inquiries. 
Join me now at Selsal School! And if you need to ask about anything just contact me at ([email protected]).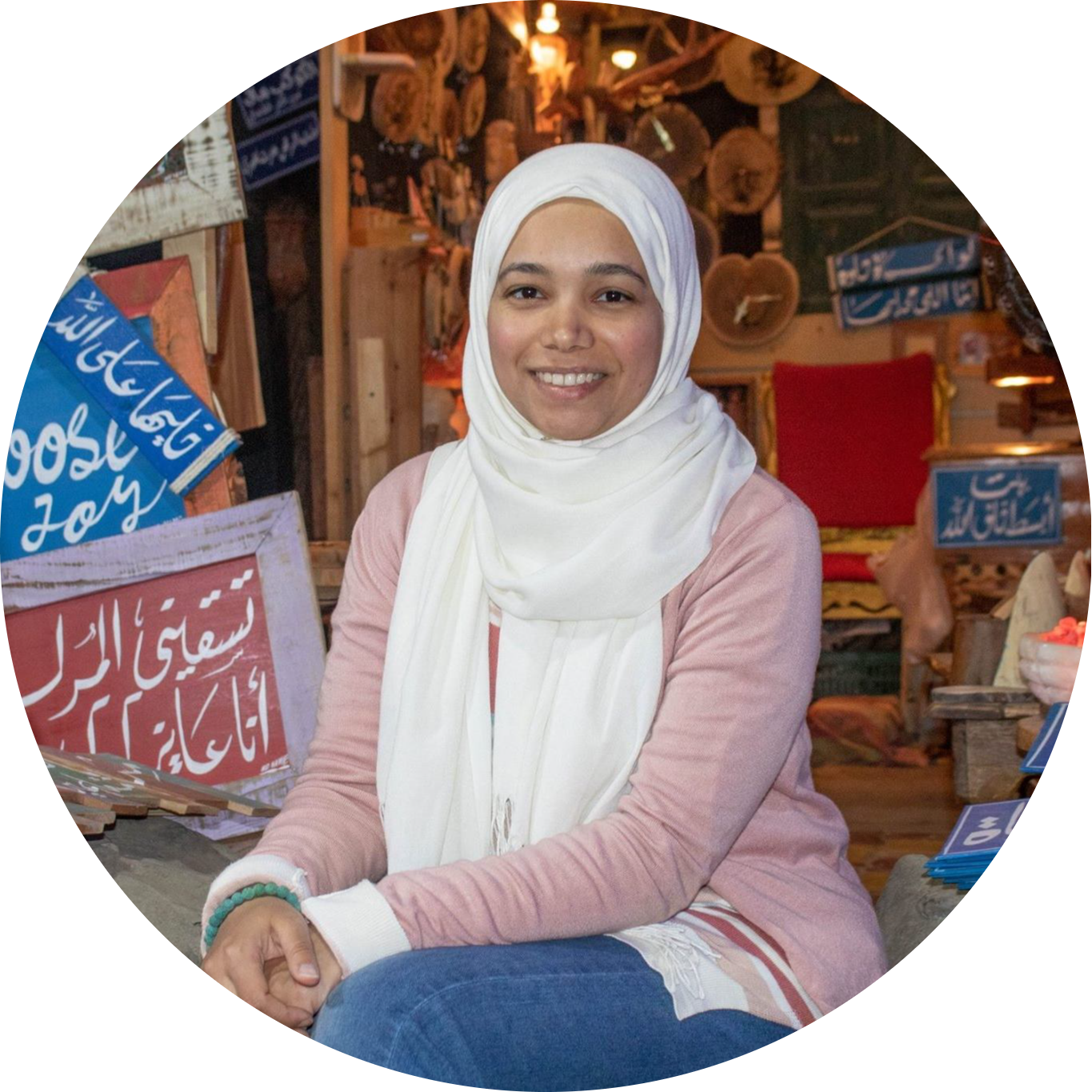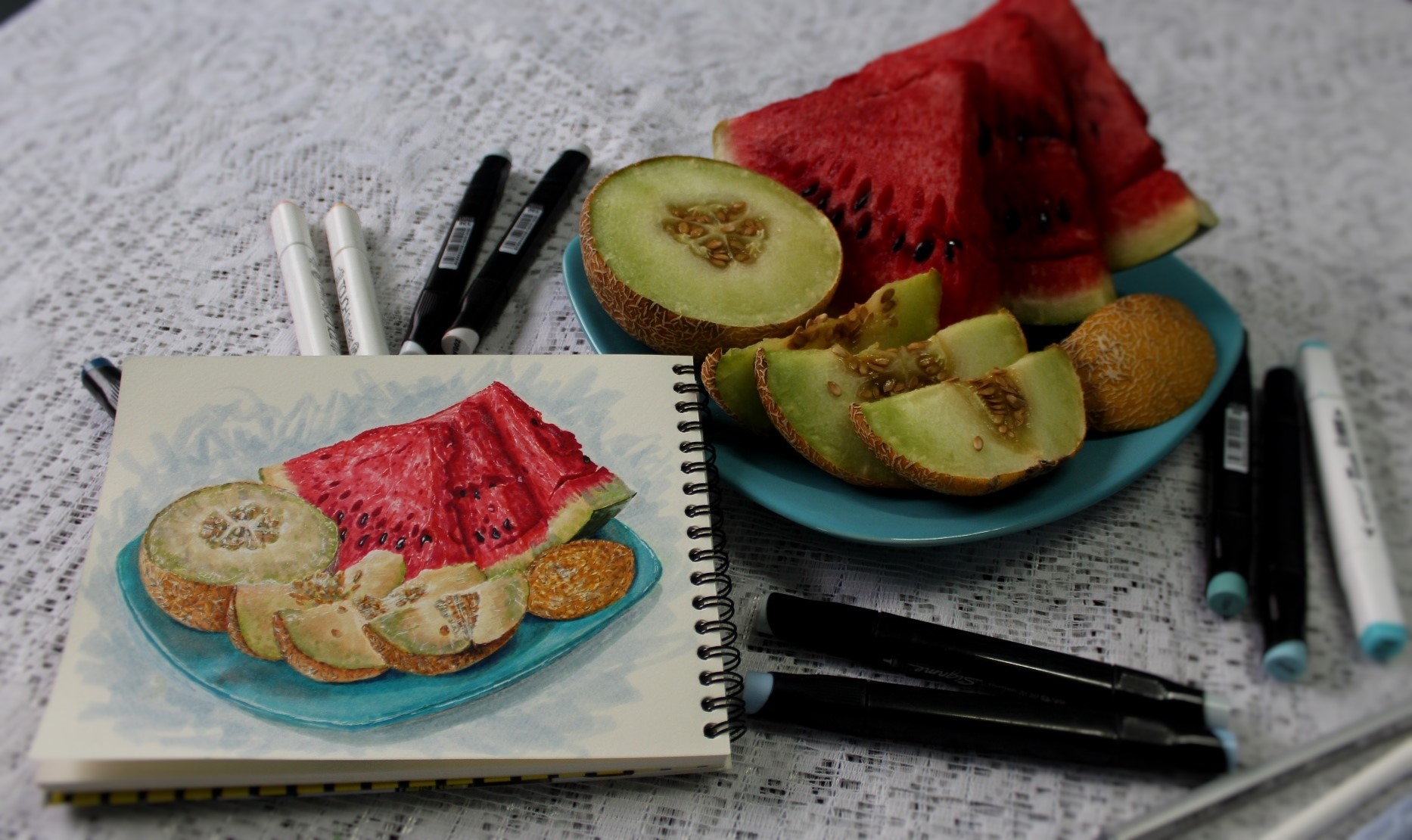 M C
"I am completely new to markers and didn't even own any alcohol-based markers before starting this course... As a beginner, I followed the tutorial very closely. I did all the exercises on blending and texture first and learned a lot about the markers through these exercises. I wasn't sure if I was ready to jump into the strawberry tart, but I did it and was very happy with the results. I look forward to using my markers more!"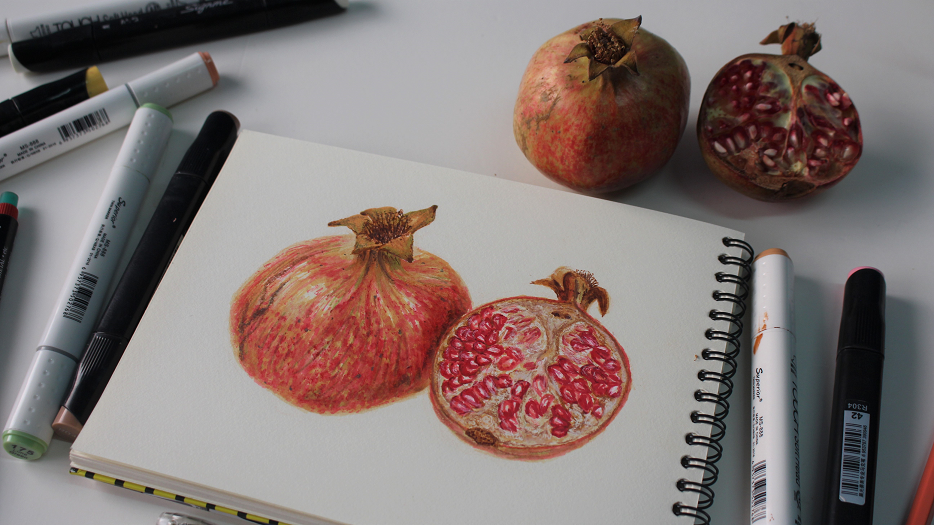 Tina
"I really enjoyed her thorough explanations of how she was blending colours. Her tips on shading and shadows were also very helpful. And I really appreciated that she made a few "mistakes" and then pointed them out and showed us how to correct them in case we made them too (I know I did!😊) I was very impressed with how much detail and realism you can get from markers! I've never really used markers except as a child in school. It's a fun course and is a great introduction to a new medium."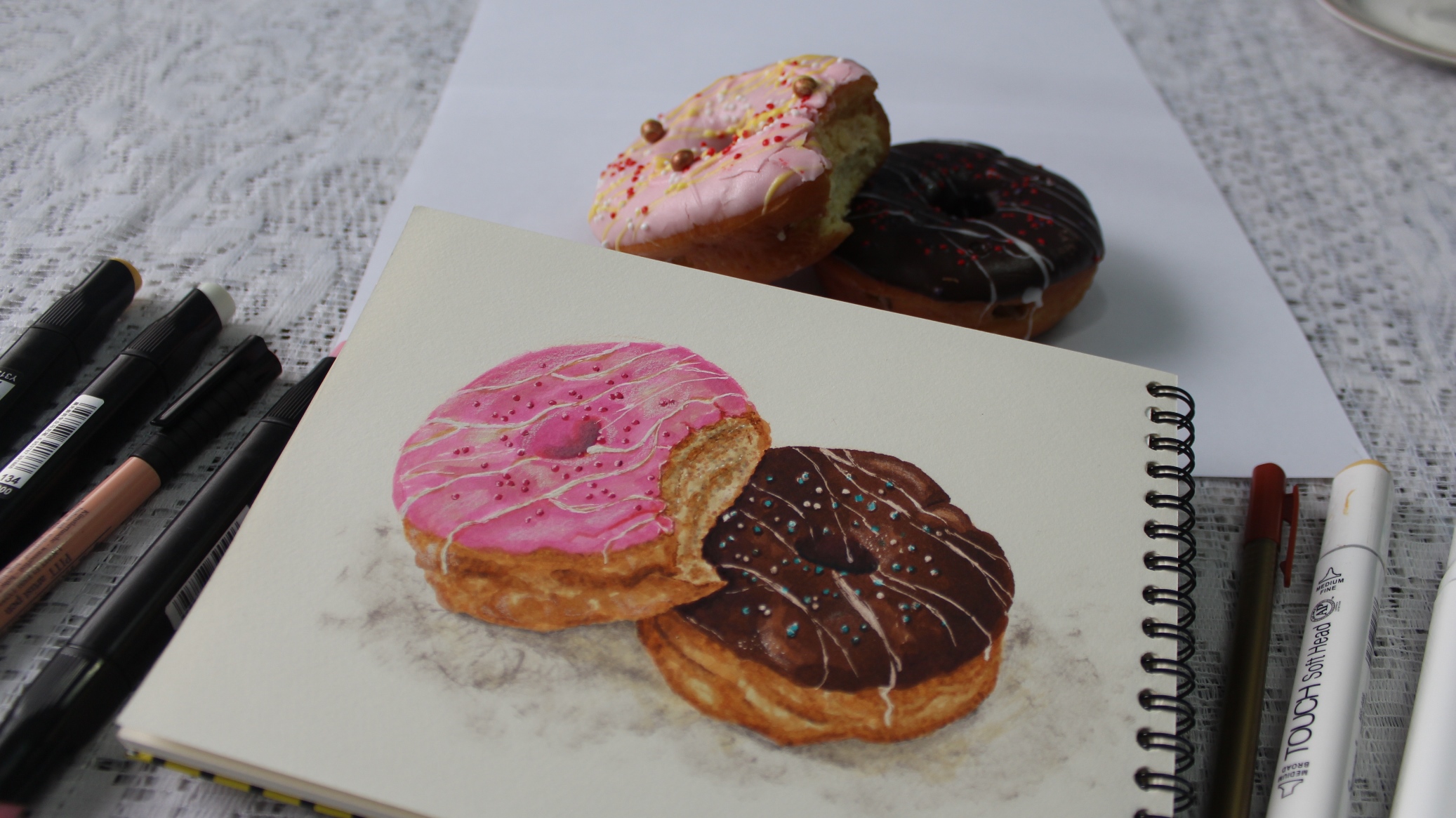 June
"I have played around with markers before but never got satisfactory results. The techniques taught in this class and the excellent demonstrations have given me confidence and the skills I was hoping for. Now I can be happier with my marker drawings."
Taif
"It was so good seeing a course that actually teaches you how diff paper types can affect ur performance and what to use according to the result u want! I love the fact that she used actual food to draw, gave me courage to try that too. Although it was a bit quick according to its price, i don't regret taking this course at ALL. Thank you."

Check your inbox to confirm your subscription